You can sign up for alerts of back in stock gear via text or through email.
To sign up for alerts, just click on the green box that says 'Notify Me When Product Is In Stock' to the right of the product page.
From there, click either Email or SMS and enter either your phone number for text alerts or your email address if you prefer to have email alerts instead. You can sign up for both too!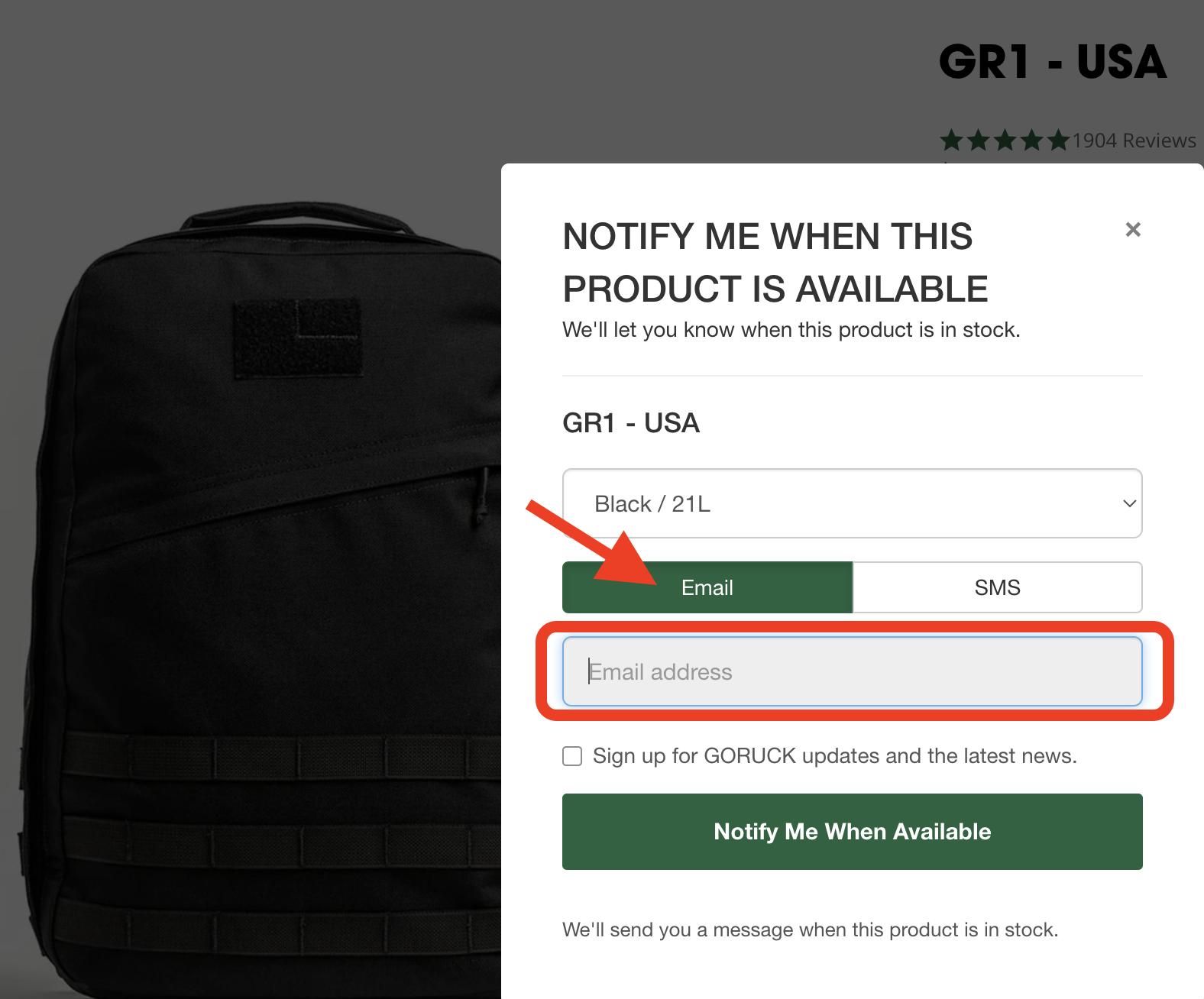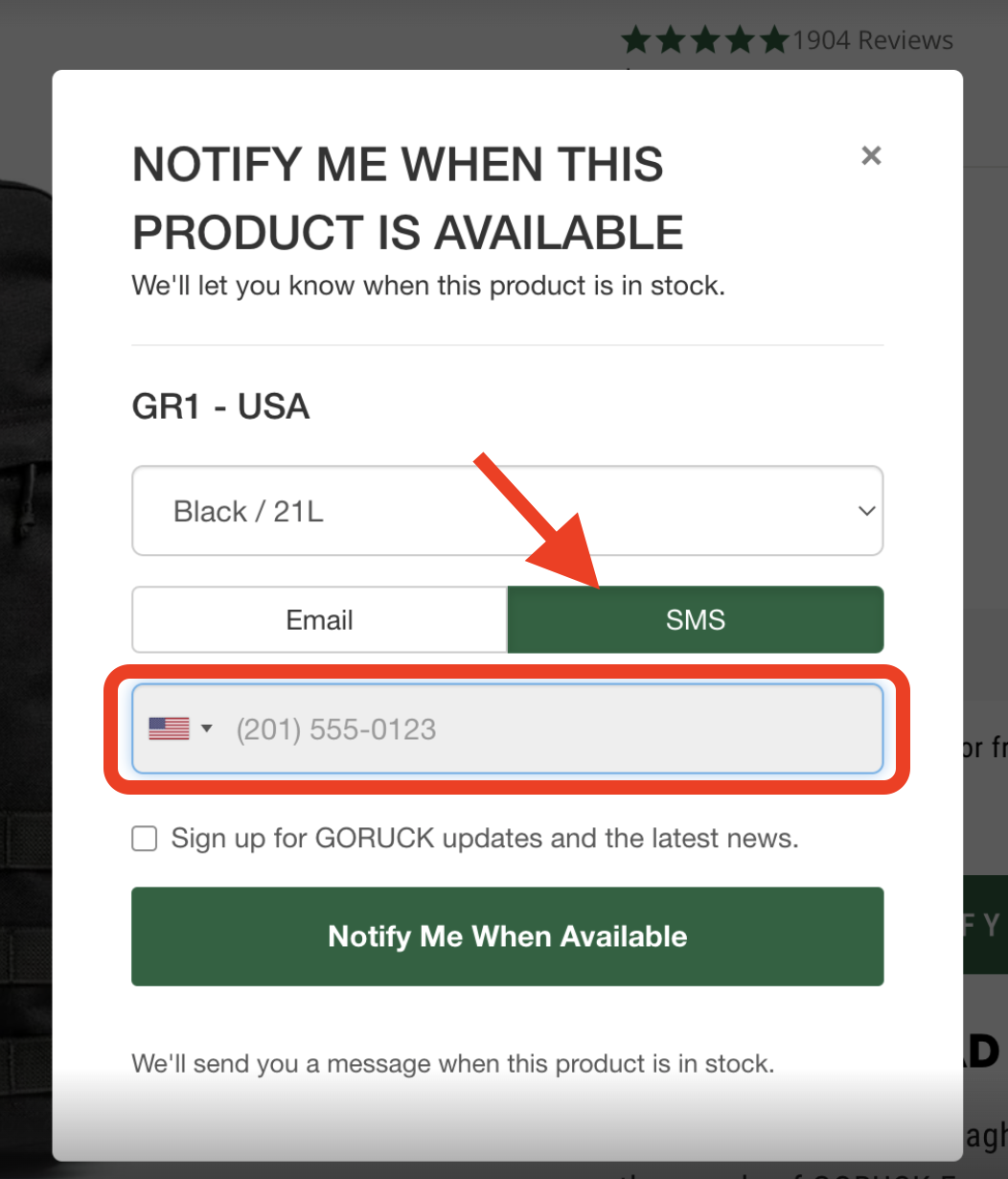 We also send out a newsletter when new releases are available. To sign up for those, just enter your email at the bottom of our homepage and you will then begin to receive news of any new product releases.