You can cancel your subscription at ANY time.
If you log into your GORUCK.com account, you will see a link to click on the right to manage your subscription under 'Account Details'.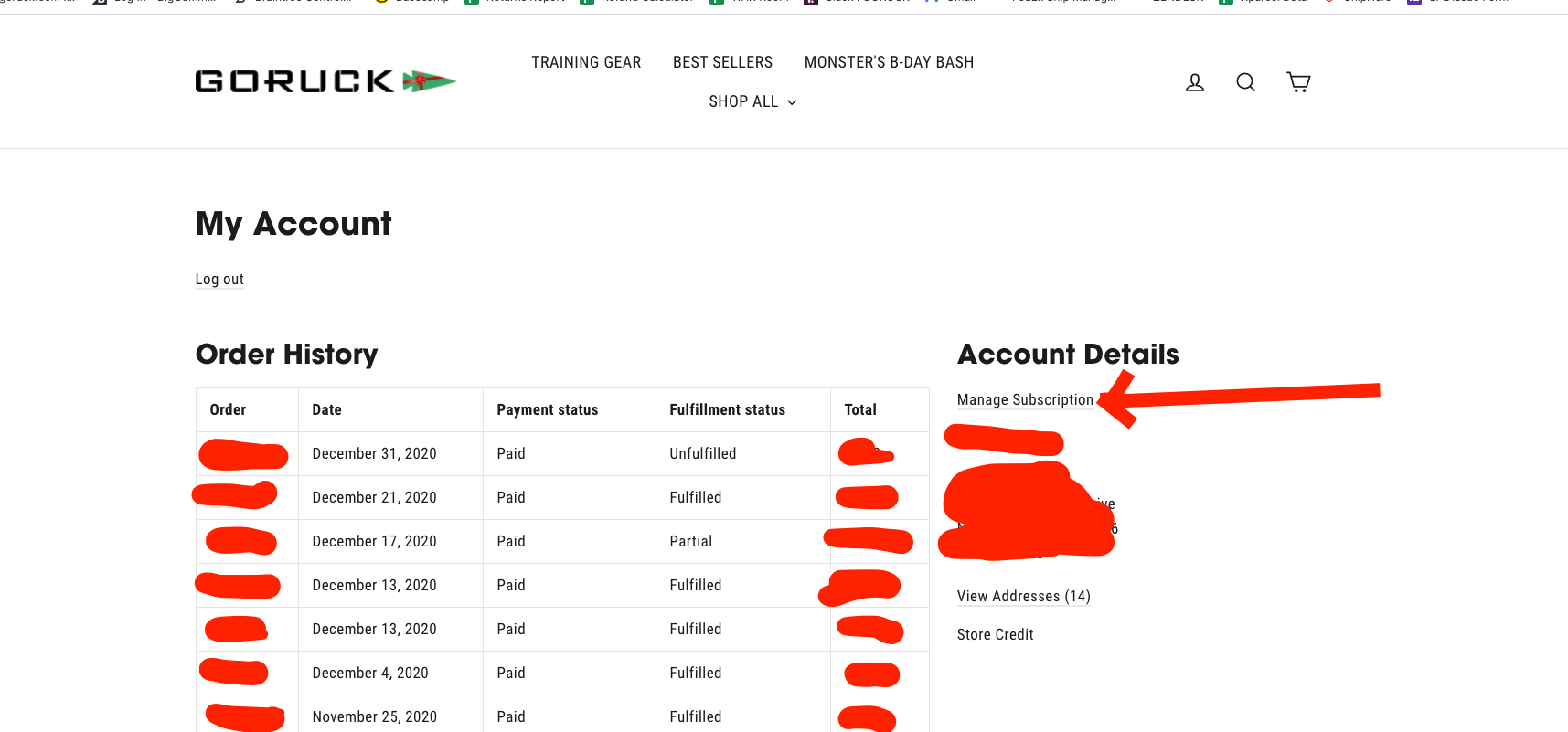 Once you click on that, you will need to scroll down to the bottom of the new page and click 'Cancel subscription'.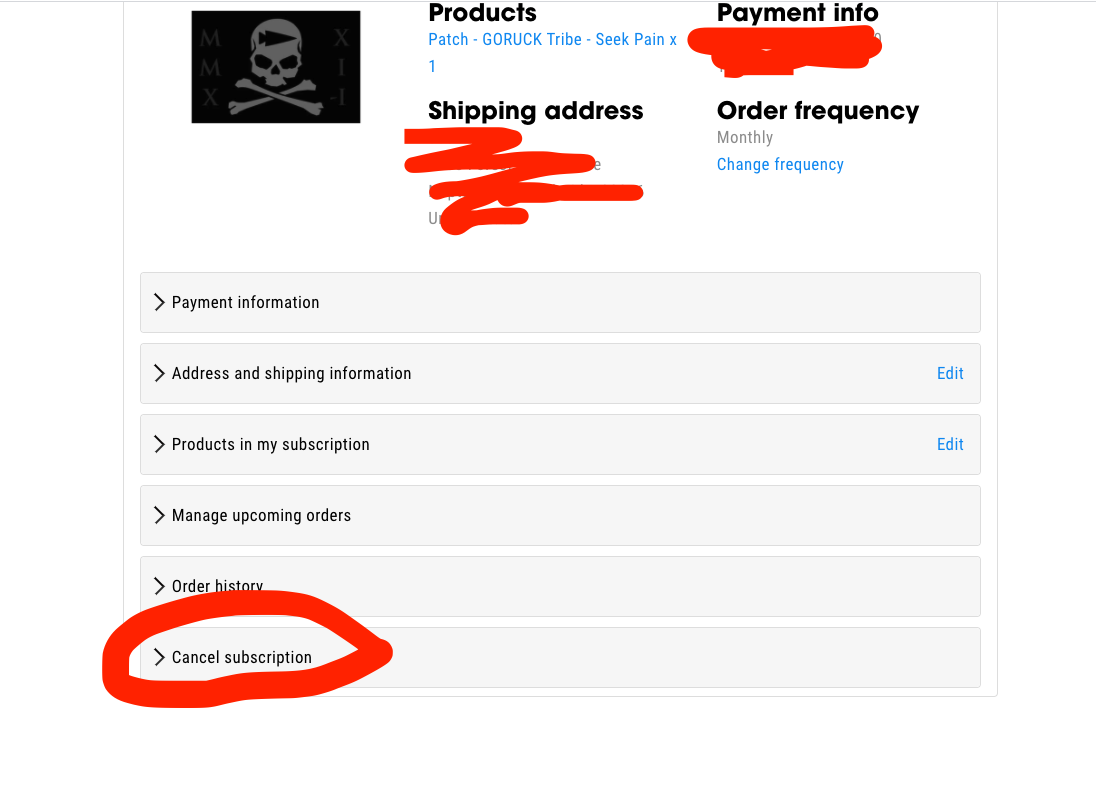 From there, you will want to confirm by clicking on 'Cancel Subscription'

Your subscription will then be cancelled moving forward and you will not be billed the following month.
If you have any issues cancelling your subscription, please reach out to team@goruck.com and they will be more than happy to assist you!