All. who. serve.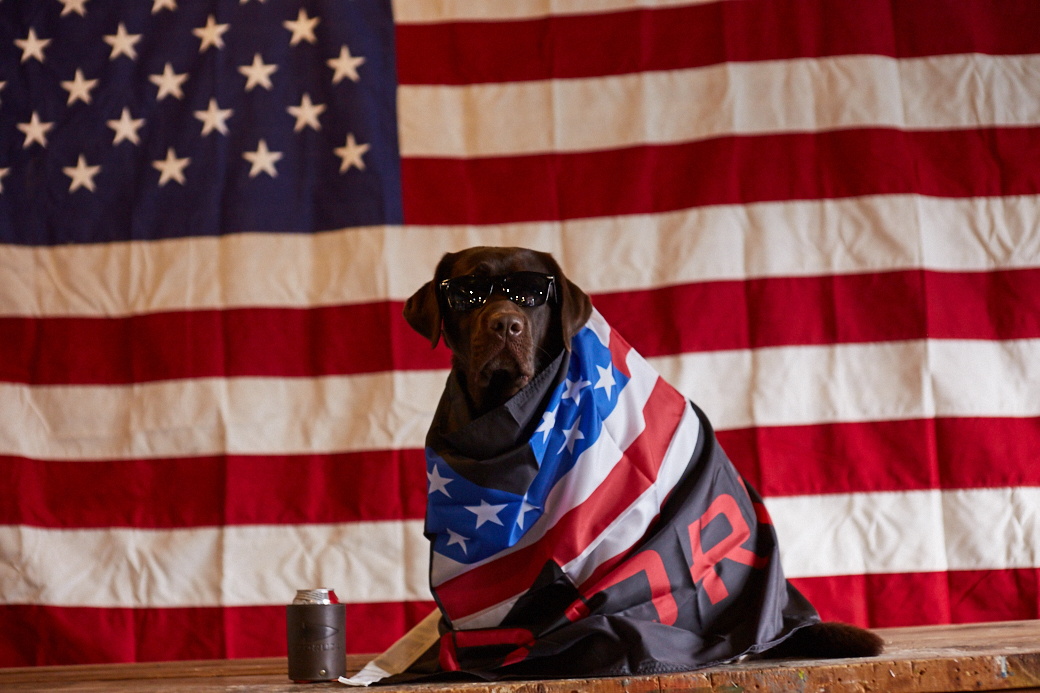 At our events, in our messaging, we encourage service because it made us who we are and we're better for it. And now as always, America needs her sons and daughters to hear that call to service, and to answer it.
Thanks for what you do, it matters. And I hope you take us up on that free beer thing, too.
On the GORUCK front, we have a partnered with two trusted verification services to issue the discount of 15% off Full Priced Gear and 25% off all Events.
We use ID.me to provide 15% off FULL Priced Gear at https://www.goruck.com/
We use GovX ID to provide 25% off all events at https://registration.goruck.com/.
This earned discount applies to the following United States domestic groups:
Military
Active Duty
Active Reserve
National Guard
Veterans
Retirees
Inactive Reserves
Spouses
Dependents
Police
Police Officer
Sheriff
State Trooper
Corrections Officer
Federal Officers (ex. Customs, Homeland Security, etc.)

Air Marshals
Alcohol Tobacco & Firearms (ATF)
Customs & Border Patrol (CBP)
Federal Bureau of Prisons (BOP)
Central Intelligence Agency (CIA)
Drug Enforcement Agency (DEA)
Department of Justice (DOJ)
Department of Fish and Game
Department of Public Safety
Department of State
Department of the Treasury
Department of Homeland Security (DHS)
Federal Bureau of Investigations (FBI)
Immigration and Customs Enforcement (ICE)
Secret Service
US Marshals Service
US Park Police
Firefighters
Career Firefighter
Volunteer Firefighter
EMT

Government Employees
Teachers
Certified Teacher
Certified Teacher Aide
Certified Teacher Assistant
Certified Educational Assistant
Speech Pathologist
Principal
Students (Id.me)
College student
University student
Community College student
Technical College student
How to Apply Your 15% off Full Priced Gear via ID.me Checkout:
1. Once your cart is full, at checkout click on one of the below buttons

2. You will be redirected to log into your ID.me account (this is how your status is verified)
3. Upon your successful ID.me log-in you will be redirected back to your shopping cart where the discount will be applied to all full priced gear and event (please note that the discount will populate at the end after your total)
*Please note that the discount can only be applied through this method and we are not able to retroactively apply it to previous orders.
How to Apply Your 25% off All Events via GOVX ID at Checkout at our GORUCK Events site:
1. Select your event(s)
2. At checkout under the Additional Information section, simply select "Yes I am - Click Image Link below to verify" and click Continue at Step 3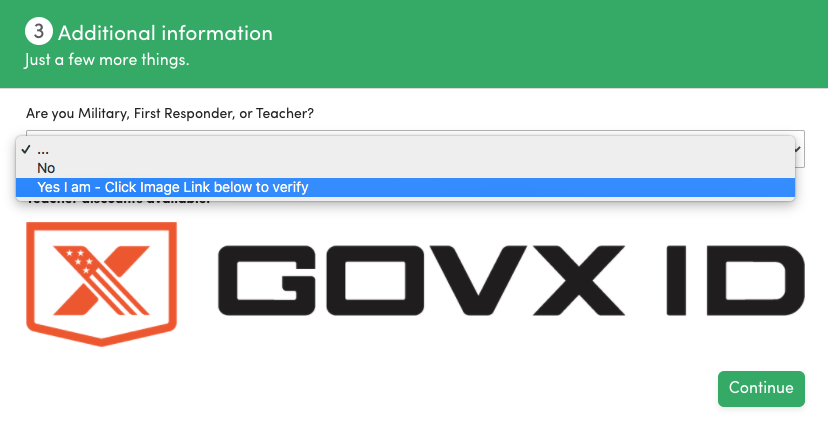 3. You will be redirected to log into your GOVX ID account (this is how your status is verified)
4. Upon successful GOVX ID login, a pop up window will provide a unique one-time use coupon code to add at checkout. This promo code will also be emailed to you.
5. Enter the promo code at checkout and click APPLY.
*Please note that students are not a verifiable group with GOVX ID.